Welcome to The Hot Tub Man
Est. 2003
Jamie and Julie have run The Hot Tub Man since 2003 we understand the need for an affordable and reliable company who you can trust. We pride ourselves on being big enough to cope but small enough to care.

If you already own a hot Tub which has seen better days, why not talk to us about trading it in for a new Artesian Hot Tub, we can help you keep your new/old hot tub up and running and crystal clear by setting you up with membership to the hot tub mans club, a monthly payment scheme that was created to give you peace of mind.
Corona Virus Update:
In line with the latest instructions from the Prime Minister, our showroom will remain closed, until further instruction. This does not mean you can't buy from us, it just means we can not open our business premises at this time. All service, installation and relocation work confirmed in our diary will proceed as planned! If you have any concerns regarding any of the above, please contact me. Online orders will be available from this week at our new web shop. I also hope to have a click & collect service up & running at the very earliest opportunity. As always, local customers can order chemicals & accessories to be personally delivered free of charge. (minimum order £30). No human contact is required for any of the above services. We will supply our own refreshments and sanitiser, if on your property. Online payments will be our preferred payment. Remember, Hot Tubs are Corona Virus free due to the levels of sanitiser used and are perfect for entertaining the family during this difficult time for us all!
Thank you and please stay safe!
Discover our Products!
Come and check us out, see what we have to offer!
I would like to thank Jamie and Julie for relocating our spa to its new owners.. Thank you for your years of helping with anything we needed help with and maybe one day we may decide to invest once again in a new spa. You will be our first port of call if we do... Thanks again!!! :-)

Anonymous Thursday, July 19, 2018
Julie, Jamie, Just wanted to express my thanks for all that you guys have done. The hot tub looks fab and the girls got in it this evening at only 19 degrees. Absolutely mental. Very professional from start to finish. Thanks again Regards

Customer K Friday, October 19, 2018
Julie You are a veritable gem, very many thanks for all your help and have a good week. Best wishes

Lyn Thursday, August 9, 2018
I just wanted to say thank you so much for the help and advice and of course the fast and efficient installation! Being a novice to hot tubs you really put us at ease and explained everything we needed to know. From responding promptly to emails, even those out of hours, to helping us find someone to prepare the base the service has been first class from start to finish! The hot tub is already a family favourite and is a stylish addition to the garden and has exceeded our expectations. We have already recommended you to our friends as you truly are 'the hot tub man' to go too! Thanks again

Jim & Justine Monday, July 20, 2020
Not only do Jamie and Julie do 'what they say on the tin', but they do it in such a courteous and personable way that I rarely come across in my dealings with businesses. It is a pleasure to deal with them and I have had no hesitation in recommending them to others, and indeed have done several times.

Mr M Pinner Tuesday, September 11, 2018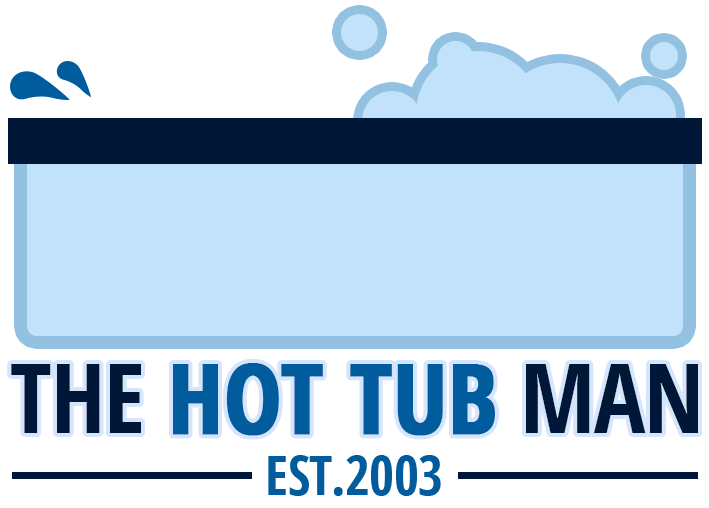 How To Find Us & Get In Touch!
Address: Unit 2d Herald Ind Est, Herald Road, Hedge End, SO302JW
Telephone: 01489780980
Mobile: 07812074726
Email Address: julie@thehottubman.co.uk
Follow us on Facebook