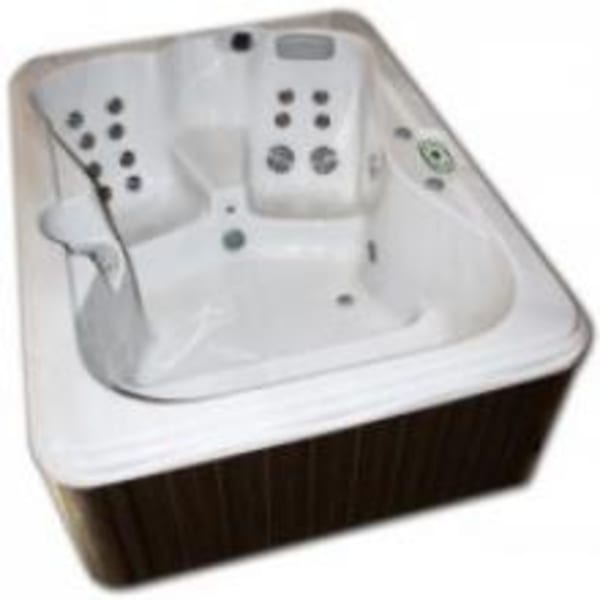 Iris Garden Spa
The Iris spa has four hand sculpted seats - allowing you, your family and friends to indulge in hydrotherapy massage. Iris can fit nicely into any location.
Simply plug in and enjoy this four person love seat design.
DESIGN YOUR SPA
SPECIFICATIONS
Seating Capacity 4
Size 78" x 60" x 30" 198 x 152 x 76 cm
Water Volume 200 gl 757 lt
Weight (dry/filled) 400 / 1,868 lbs 181 / 847 kg
Jets 27
Pump 3.0 BHP 2 SPD
Power Req 230 V 13 or 20 AMP
£4,995
INCLUDED AS STANDARD
4" to 25" Super Deluxe Safety Cover
35 Sq Ft Filter
Kingwood Cabinet
Silver Marble / White shell
Cover lifter
Steps
Chemical Starter Pack
WARRANTY
The standard Garden Spa Warranty Period is 12 Years for the Structure, 1 year for Electrical and Plumbing defects. Please see your Manual for more Warranty details.
UPGRADE OPTIONS AVAILABLE
Additional Shell Colours
LED Lighting - Artesian Digital light ( 10 LED ) lighting system is a part of your total relaxation package. It illuminates the texture and detail of the spa's interior, highlights the cabinet and sets the mood
Ozone Water Treatment - Use of Ozone means that fewer harsh Chemicals are needed to keep the Spa water clean
Full Foam with CEC Compliance - Full foam insulation is used between the cabinet and the shell for optimum heat retention and unparalleled plumbing security
Contact us for upgrade prices
Please note - we ask for a 25% deposit to confirm the order and the balance is due 7 days prior to delivery
Delivery prices are subject to site inspection prior to deposit payment